Croatia Hiking Trips

Emerging from decades of communist rule and subsequent conflict, Croatia has revealed itself as a country of unique natural beauty, intriguing history, enduring culture and architecture, and irresistible cuisine.
A country the size of Nova Scotia, it boasts 11 World Heritage Sites, 8 National Parks, and over one thousand islands dotting its coastline. From Zagreb to Split to Dubrovnik, Croatia's cities retain visages of Roman, Grecian, Venetian, and Austro-Hungarian influences, while its heavily karst topography has produced lush pockets of dazzling lakes, cascading waterfalls, and majestic canyons.
Probably the most alluring of all Croatia is the Dalmatian Coast. Crystal clear waters, white pebbled beaches, and well-preserved medieval villages grace some 3,600 miles of Adriatic coastline. Decidedly Mediterranean in feel, palm trees, vineyards, and olive groves accent these island and seaside landscapes. After a day of exploring Dalmatia's trails, waterways, and byways, there is nothing quite so delightful as lingering over an al fresco dinner in the warmth of Adriatic breezes infused with a hint of aromatic herbs.
---
Guided Trips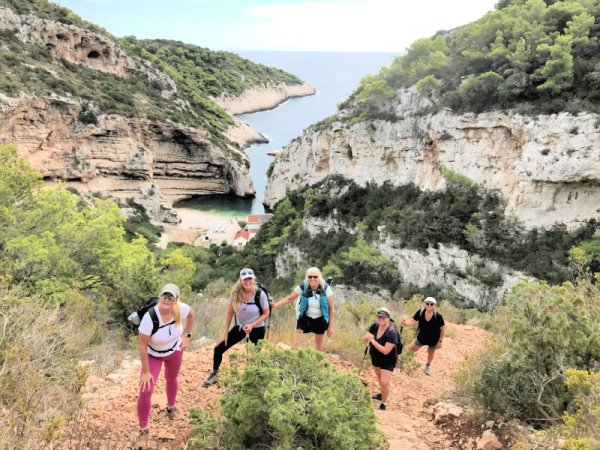 Croatia's Dalmatian Coast - Walking Tour
Exploring World Heritage National Parks and Island Archipelagoes
more
---