Guided Walking and Hiking Trips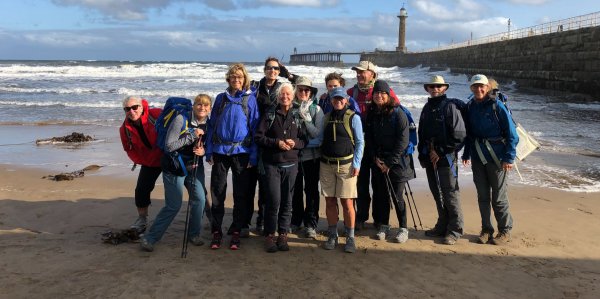 We offer several styles of guided walking vacations and hiking trips: hotel-based trips, and our more demanding hut-to-hut and inn-to-inn hiking trips.
Hut-to-Hut and Inn-to-Inn Hiking Trips
Our hut-to-hut and inn-to-inn hikes offer fit hikers a wonderful way to travel some of Europe's most beautiful landscapes of foot. These trips are usually along classic long-distance routes. We travel by foot to a new location each night, staying in hotels, small inns or mountain lodges, also known as refuges or huts.
Hut-to-Hut Hiking Trips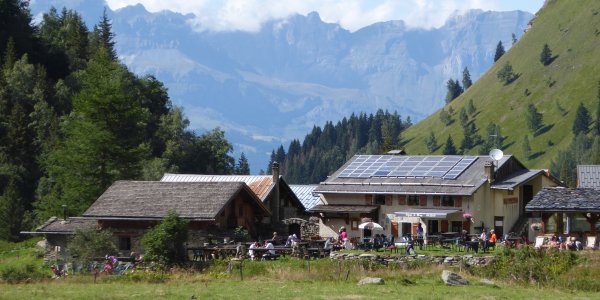 >Our "hut hikes" refer to trips whose itineraries include some nights in village gites, or in mountain huts, also referred to as refuges, rifugios, cabanes, and huttes. These are generally simple accommodations having a common dining room, shared bunk rooms, and shared washing and bathroom facilities. Some may offer private rooms as well. All provide meals and serve beer, wine, and other beverages. Each hut, gite, or cabana has it's our character and rustic charm. Each conveys an atmosphere of camaraderie and congeniality.
These hikes are more off the beaten path and can be entirely or partially in remote areas. Some of our classic "hut hikes" include theHaute Route, the Tour du Mont Blanc, and our Dolomites Hut Hike along the Alta Via 1.
---
---
Inn-to-Inn Hiking Trips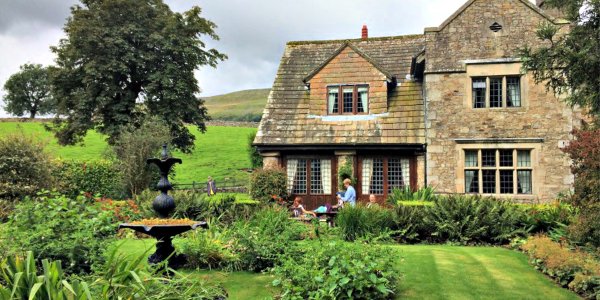 Our Inn-to-Inn hikes provide the same experience of traveling by foot to a new destination each day, ending the day at a comfortable, though at times simple, hotel. Typically, our inns, hotels, B&B's or guesthouses offer private rooms with ensuite facilities. Many have their own associate bar and restaurant.
These trips are generally less remote in nature. Some of our inn-to-inn trips, such as our England Coast-to-Coast and Norway Inn-to-Inn, include daily luggage transfer. Others, like ourAcross the Berner Oberland or Tour Monte Rosa, because of their more alpine nature are better suited to the more traditional European approach of only carrying a "rucksack" with clothing needed for the duration of hike.
---
---
Hotel-Based Hiking Trips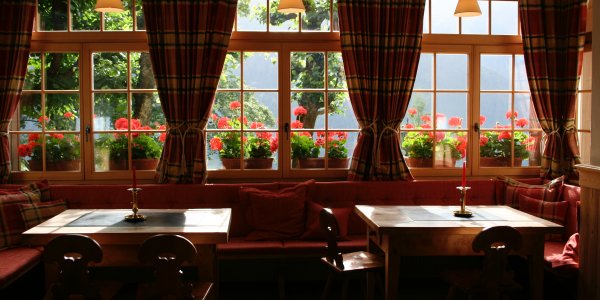 If you love walking and hiking, few things can feel as rewarding as the sensation of travel by foot. There is something to be said, however, for not having to pack up and move on every day. For those who like the idea of settling in and getting to know an area while still getting out to do some good hikes or walks, we offer hotel-based trips. On our hotel-based trips we visit one or more different areas, stay in very comfortable hotels and enjoy wonderful easy-to-moderate day hikes in the surrounding areas. These trips can provide a real sense of connection to and understanding of a place. Some of our favorite hotel-based are our Dordogne on Foot, Croatia's Dalmatian Coast and of course Coastal Maine Hiking trip.
---
---
Check out our Guided trips!!
---
Why A Guided Trip?
We understand how precious vacation time is, and we also know that as much as we all look forward to it, traveling can be hard work, especially in a foreign country. Our guided trips take the stresses of traveling out and leave the adventure in.
We take care of all the arrangements, and make joining and leaving our trips as convenient as possible. Among other things, your guides will tell you how long, how far, how much up and down, where to buy your lunch and what's for dinner. All you have to do is show up with you pack on and your boots laced, ready to hike.
Our guided trips also give families, couples, friends traveling together and single travelers, the opportunity to meet and get to know like-minded people in a more relaxed and congenial environment. One of the unique aspects of traveling on foot is the surprising and refreshing sense of camaraderie that is generated through shared experiences.
---
You guys had this perfected years ago and the amazing thing is you've not lost that edge. Many companies rest on past success and lose sight of what it was that got them where they are. Not Distant Journeys.
Terry Stich, Rochester NY