Hitting the Trail in 2023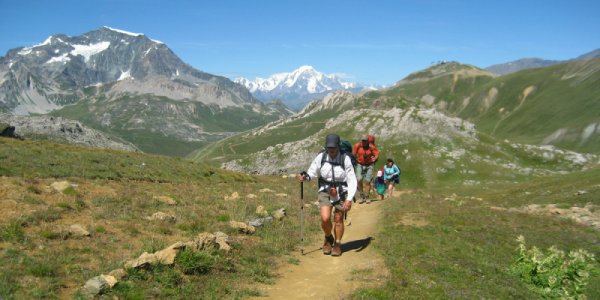 Booking Your Trip in 2023
In 2022 we found a return to nearly normal travel, thanks in good part to the continued roll-out of vaccines and easing of restrictions. Our hikers hit the trail with renewed exuberance and appreciation for what it means to be emersed once again in new landscapes.
As we are all coming to understand, most likely COVID-19 will be with us to some extent into the near future. At the same time, we've learned that we can adapt to navigating our world in new ways that endeavor to help keep us all reasonably safe yet allow us to get out there and keep exploring.
Moving into 2023, we'll be modifying our policies to reflect both our optimism in the continuing stability of the travel industry as well as our recognition that our travel horizons are not totally clear of uncertainty.
Anticipation is part of the joy of traveling. Why not book your 2023 Distant Journeys adventure now?!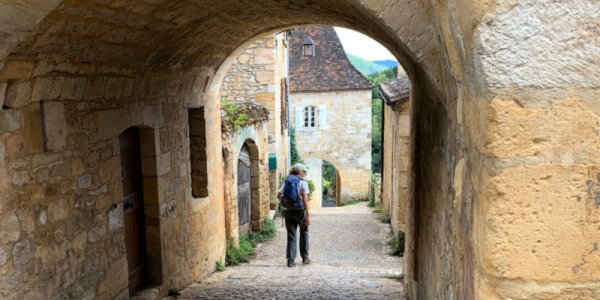 Reserving Your Guided Trip
A deposit of $500 per person along with your completed registration forms will secure your spot on a guided trip. We want everyone to be excited about their travel plans. If you decide to cancel your guided trip more than 75 days out from your trip start, we offer these options:
Receive a refund of your deposit, less our usual $250 cancellation fee.
Transfer your deposit as a credit to a future trip, good through 2024
Reserving Your Self - Guided Trip
Once you've agreed to a finalized itinerary, we ask for a non-refundable deposit of $500 per person. If you decide to cancel your self-guided trip more than 75 days (or 90 days depending on your original balance due date) prior to your trip start:
A cancellation fee $250 per person will apply and the remaining $250 will be carried forward as a credit which can be used toward the final payment of a future trip, good through 2024.
Final Payments
Final payments for both our guided and self-guided trips are due 75 days prior to your trip start or as specified. Should we find it necessary to postpone your final payment due to travel restrictions or other COVID related issues, we will assess the situation and the trip 60 days prior to departure. At that time:
For Guided trips we will either:
Cancel the trip
Wait until 45 days prior to departure to make a final determination, if there is a significantly positive trend.
For trips canceled due to COVID related travel restrictions or issues, we will refund your deposit in full.
For Self-Guided and Private trips:
We will contact hikers directly to discuss options.
Once a trip is confirmed and final payments requested our standard terms and conditions will go into effect.
Rebooking with Credits and Discounts
For those of you who have credits and discounts due to 2020 trip cancellations, the following will apply:
Credits may be applied to either a guided or self-guided trip.
Discounts received as the result of a canceled guided trip may only be applied to guided trips.
Once you choose to use your credit as a deposit on a new or rebooked guided trip, any discounts will be applied.
Rebooking a self-guided trip will require a new deposit. Credits will apply only to final payments.
For cancellations, any refunds due will be issued in the form of credit
Should you decide to cancel more than 75 days (or 90 days depending on your original balance due date) out from your trip start or should we find it necessary to cancel your trip due to COVID-related travel restrictions, any credits and/or discounts will be reinstated, good through 2024.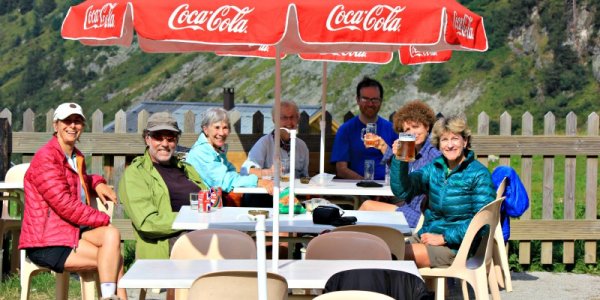 Travel Insurance
As always, we urge you to protect your investment in your next adventure and cannot overemphasize the importance of purchasing travel insurance. Sites such as InsureMyTrip and SquareMouth let you compare policies and search for those that specifically address COVID related instances, such as cancellation and trip interruption coverage if you or your traveling companion contract COVID-19 during the coverage period or have to be quarantined.
As always, you are welcome to contact us with any questions or concerns, and we will endeavor to get back to you as quickly as possible.
For more information and updates, you may visit the World Health Organization , Center for Disease Control , Johns Hopkins Coronavirus Resource Center , and the U.S. State Department.